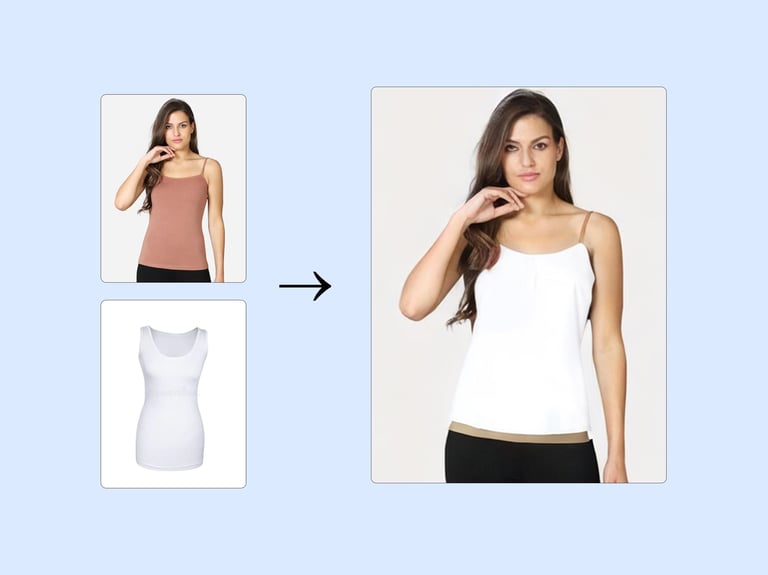 Make Shopping Fun and Easy
Our Fashion API lets your customers try on clothes, jewelry, shoes, and more online. It's quick, easy, and fun!
Before-After Shots
Customers of any skin tone or body type can easily visualize garments using our technology.

Fashion API is included in the Image Editing API bundle
Know More
Why Use Fashion API?
Our API enables customers to virtually try on a wide range of products – from clothing to accessories – with just a few clicks.
See Before You Buy
Customers can see how products look on them before buying
Easy to Use
Just upload a photo and choose what you want to try on
For All Kinds of Products
Works with clothes, shoes, jewelry, glasses, and more
Very proud to introduce
Get Started with Fashion API